Hemlane allows you to add a variety of users to your account. Examples of team may be: an owner, your spouse, a manager, an administrative assistant, a leasing agent, or an accountant. As the main Hemlane user, you will have full control over your user's permissions, as well as being the only person who can add additional properties and units to your Hemlane account.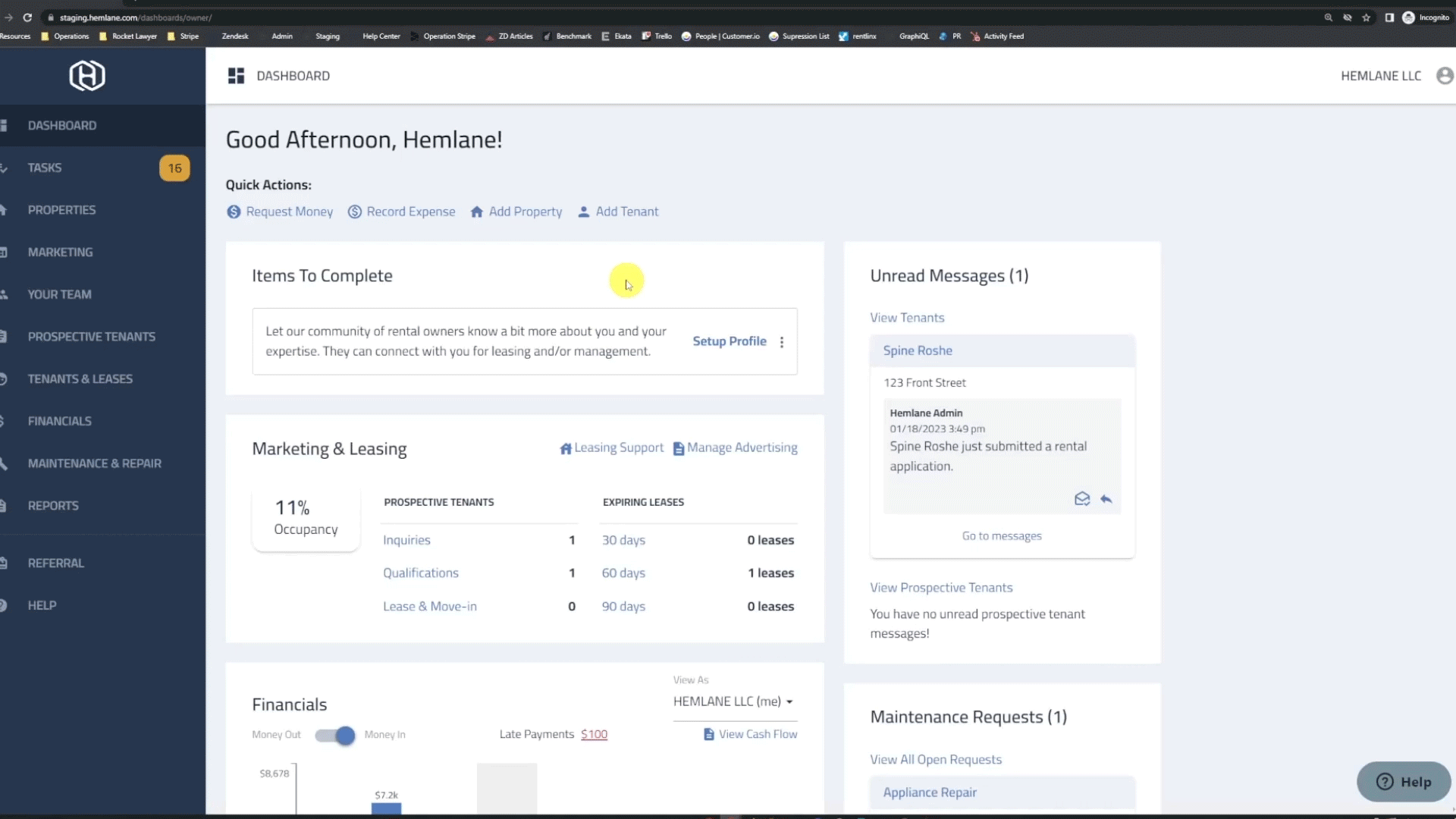 Adding a User:
Step 1: Select Your Team on the left side main menu
Step 2: Select "+ User"
Step 3: Set user preferences and properties
"Permissions" lets you give them access to different sections of Hemlane.

You will also be able to select which properties the user can access.
Step 4: Select notification settings
If you do not want the member to receive the day-to-day notifications (e.g. a newly submitted maintenance request), then you will want [Notifications] off.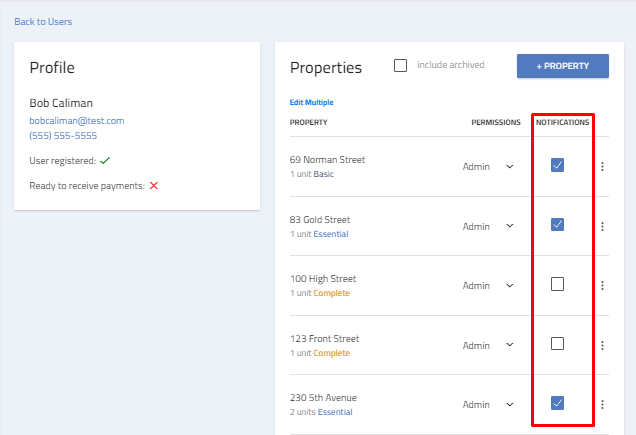 Accepting as a new user:
The new user will receive an email regarding the property invitations that looks like this: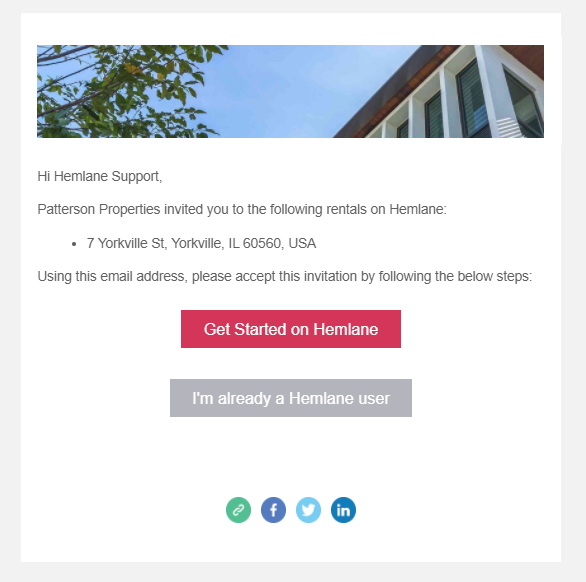 If they are brand new to Hemlane, they will select the [Get Started on Hemlane] button to register a new account and if they already have a registered account they will select the [I'm already a Hemlane user] button to login to their existing account. Once they are in their account, they can accept the invitation to the property by clicking the [Accept] button from their Hemlane dashboard. They will have their own tasks, such as setting up their bank account.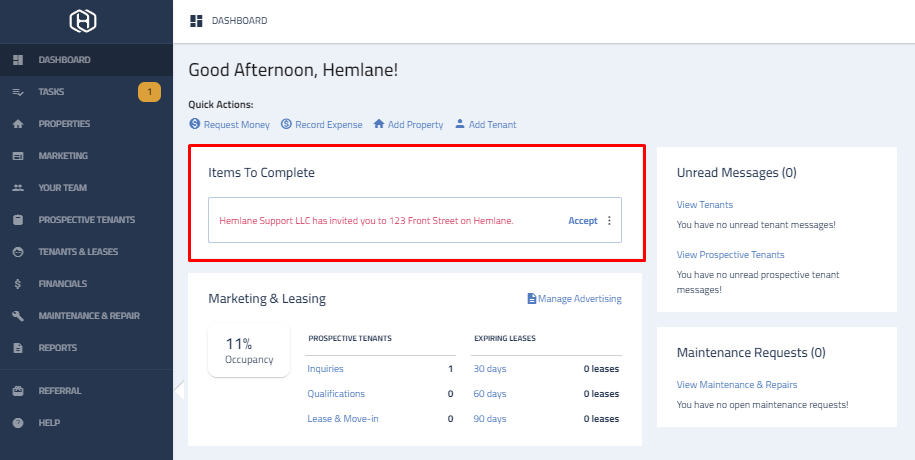 Connecting with existing users
Hemlane works with rental owners, leasing agents, and managers across the nation.


For Owners:
We are able to connect owners with the local licensed experts that they need. Whether it be property showings or quarterly inspections, our team can make local introductions. Please note that rental owners must be on the Complete Package to get connected with these professionals.
For Agents and Managers:
With the right qualifications and licensing, we connect you with rental owners to help with their management. To learn more, visit our article about your profile.
For more information on this topic, please visit these articles:
Keywords: new user, add to property, add owner, add manager, add spouse, add team member, add accountant