A prospective tenant (applicant) may not have built US credit or have a SSN. A couple of examples when someone may not have ever opened a line of US credit are:
Foreign citizen - if the applicant is not from the US
Student - if the applicant is younger and their parents support them
"Cash" user - if the applicant has always used cash or debit for all of their expenses
For any applicants that fall under example #1, who are not from the US and do not have a SSN, they are not able to submit a screening report through Hemlane.

In the case of example #2 and #3, the tenant's credit will appear as -1 on the screening report. This is not necessary a negative indicator on their ability to pay rent. In most cases, it is better than someone with poor credit, which indicates irresponsibility in paying credit lines.
Here is Hemlane's recommendation if an applicant does not have a SSN:
Take a look at Nova, which provides a global scoring system for credit (a sample report is shown below)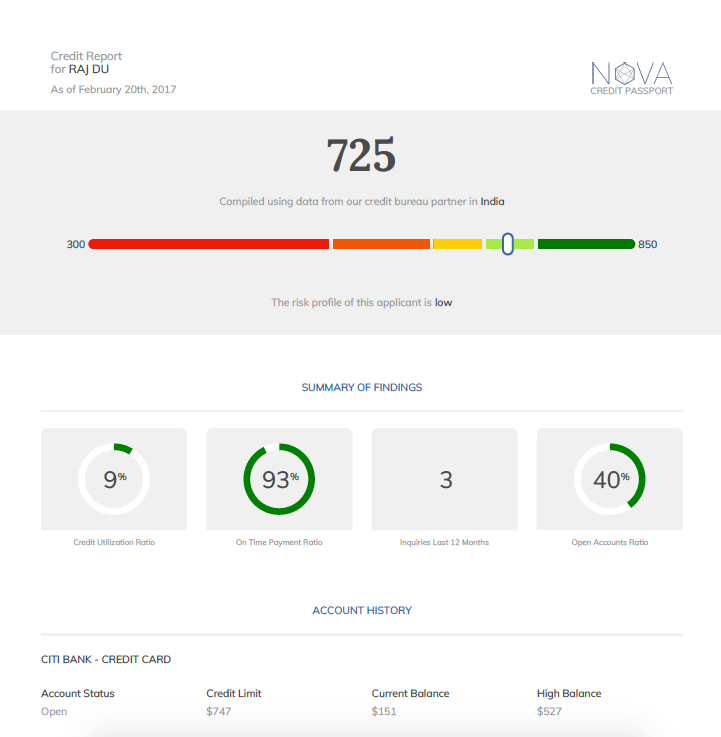 Here is Hemlane's recommendation if an applicant does not have credit but they do have a SSN:
Pull their US screening report to confirm they do not have credit or a background check
Request a co-signer with qualified credit and/or an additional security deposit* (Please note that the co-signer will also need to sign the lease agreement.)



*Keep in mind your State's laws on how much you can charge for the security deposit
Keywords: international, international student, foreign citizen, no credit