What do I need to do before deleting the property?
Please note: the property cannot have any current activity if you want to archive it. Here are the activities that you will need to complete before being able to archive your property.
Please follow the below steps to delete (or archive) a property: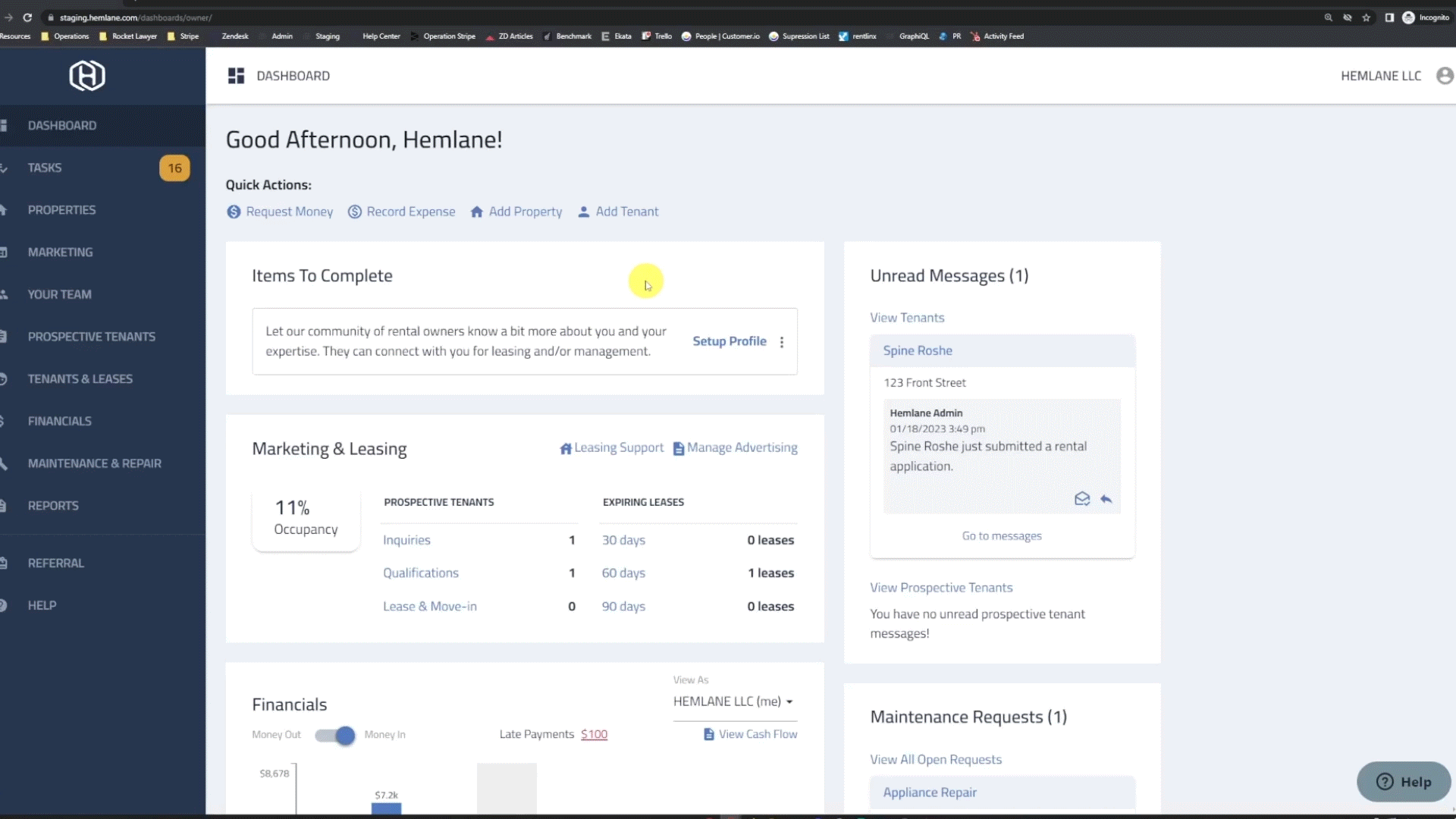 STEP 1: Visit the Properties tab on the left hand panel
STEP 2: Select the specific property at the top
STEP 3: Click [House/Unit] on the left side panel
STEP 4: Select [Archive] for each unit
Single Family Homes have a (blank) unit listed. Clicking "Archive" for a (blank) unit will archive the entire property. We still store all of the data, in the event that you need to recover it in the future.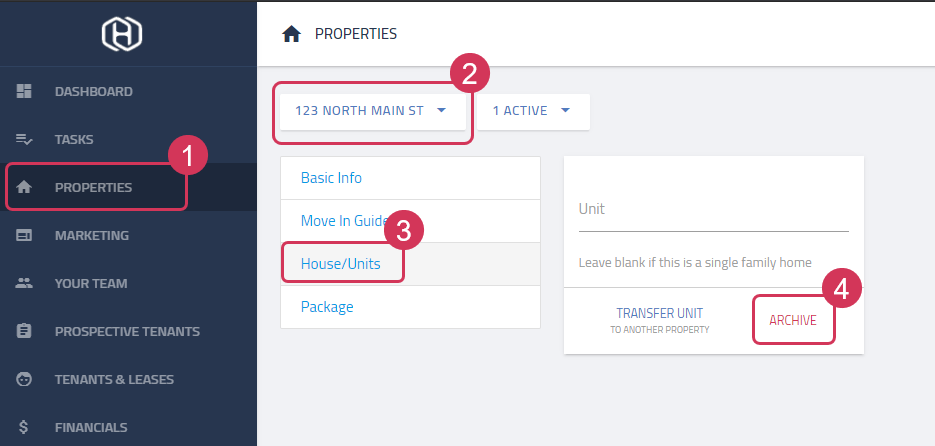 What happens to my subscription?
Hemlane will automatically update your subscription (at the end of the day). If you have paid for a full month (or year) and have not used it, then this will remain as "credit" in your account to be used on another rental property on Hemlane.
What happens to the property's data?
When you delete (or archive) a property / unit on Hemlane, we still backup this data but it's no longer available in your dashboard. You would have to "unarchive" the property to view the data again.
Keywords: delete property, delete rental, delete unit, archive property, remove property, archive unit, remove unit