Hemlane can help you minimize the number of emails and calls you receive from tenants using our auto-response feature. Part of this feature is directing all phone callers to submit a response online where you will receive the prospective tenant's contact information and answers. 
For our customers who want to display their own contact information, we recommend turning off the auto-responding feature.
To turn off the auto-responding feature:
Step 1: Navigate to the Marketing tab on the left hand panel
Step 2: Select your rental address on the top panel
Step 3: Choose "Settings" from the link table
Step 4: Slide the 'Auto Response Settings' switch to NO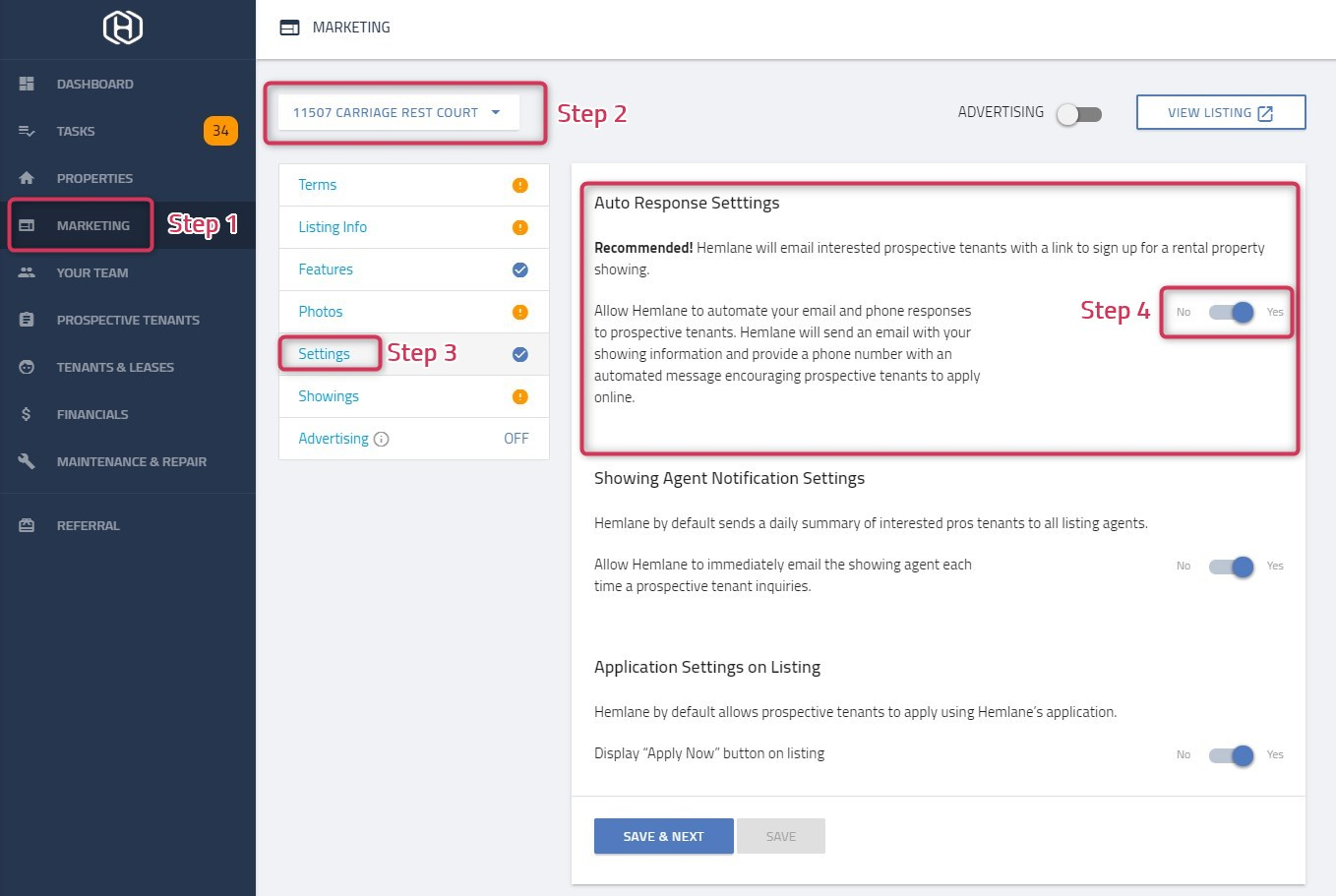 Please note: if you turn this Auto Response to [No], then you will be responsible to send tenants to Hemlane for setting up showings and applying to the rental property. We will not send the tenants emails to schedule a showing, and you will need to send your showing calendar directly to them. 
To learn more about our Premium listings and their settings including phone tracking, please visit our other help articles:
Keywords: marketing, phone number, Zillow, Trulia, Hotpads, incorrect