While Hemlane can help you post your listing to 30+ of the most popular listing websites, it is against Craigslist's policy for us to automatically post to their website. Hemlane has made it easy for you to post to Craigslist by following a few steps.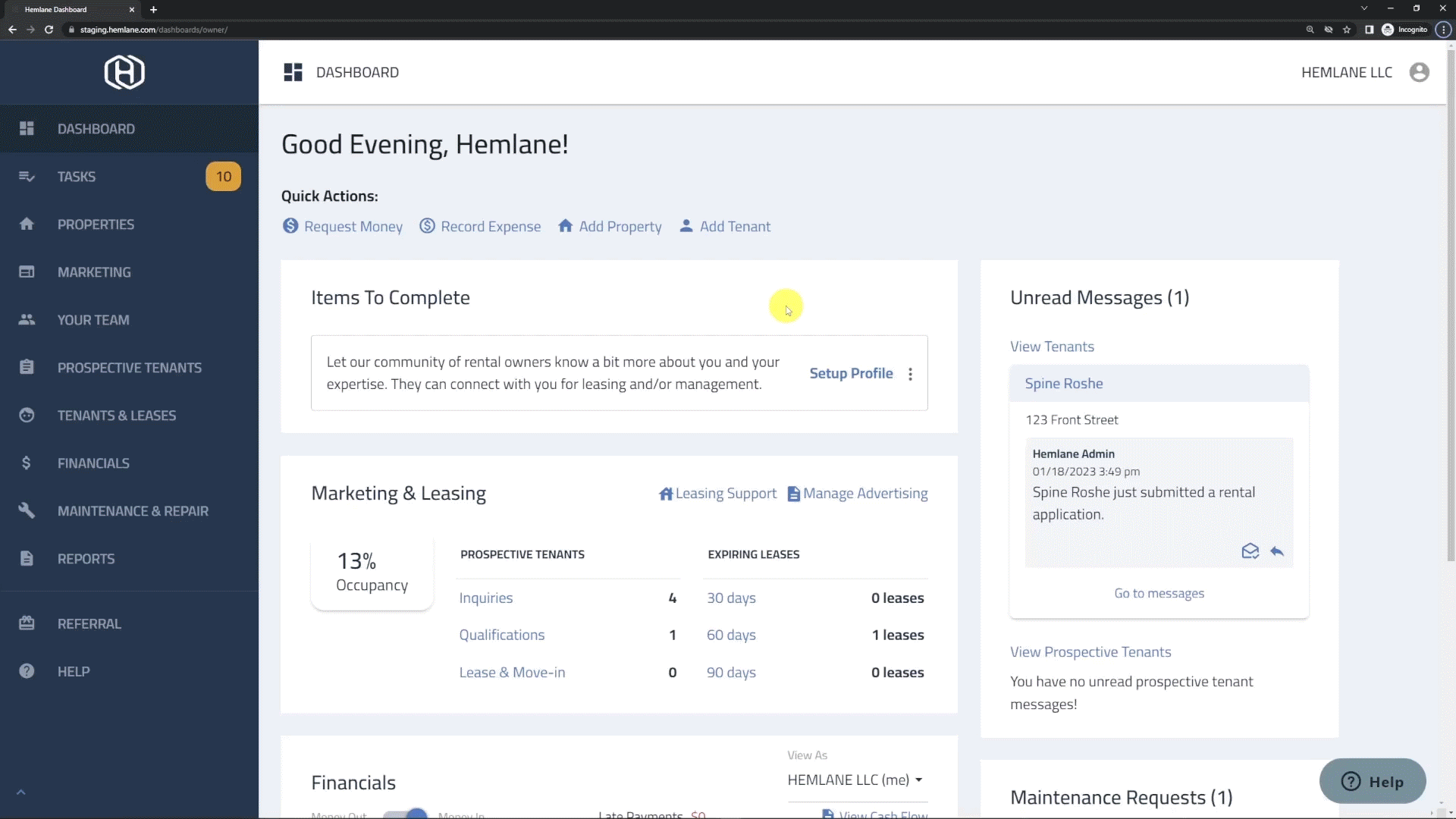 #1: Copy your existing ad into Craigslist
To begin, you can copy the ad (and formatting) from Hemlane through these steps:
Select your Marketing tab
Select the Property
Select the Advertising tab
Scroll to the bottom and you'll find the Craigslist code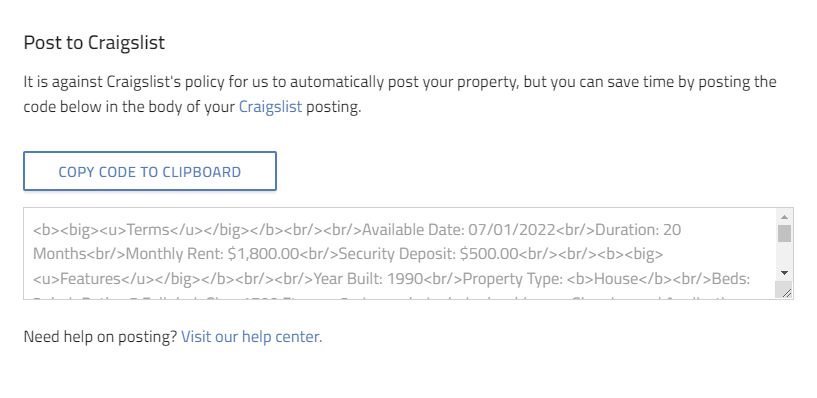 Next, visit
Craigslist
and click on "post to classifieds" link and follow the posting steps to paste the HTML code into the posting body section on Craigslist. Your Craigslist ad will look beautiful and professional. Don't forget to confirm the location of your property and upload images to the ad!
#2: Add Craigslist inquiries into Hemlane
When you get qualified inquiry from Craigslist, you can add them under the Prospective Tenants tab (as an inquiry for tracking purposes or as an applicant if you want them to apply).
Visit Prospective Tenants
Select [+ Add Inquiry] under "Quick Links"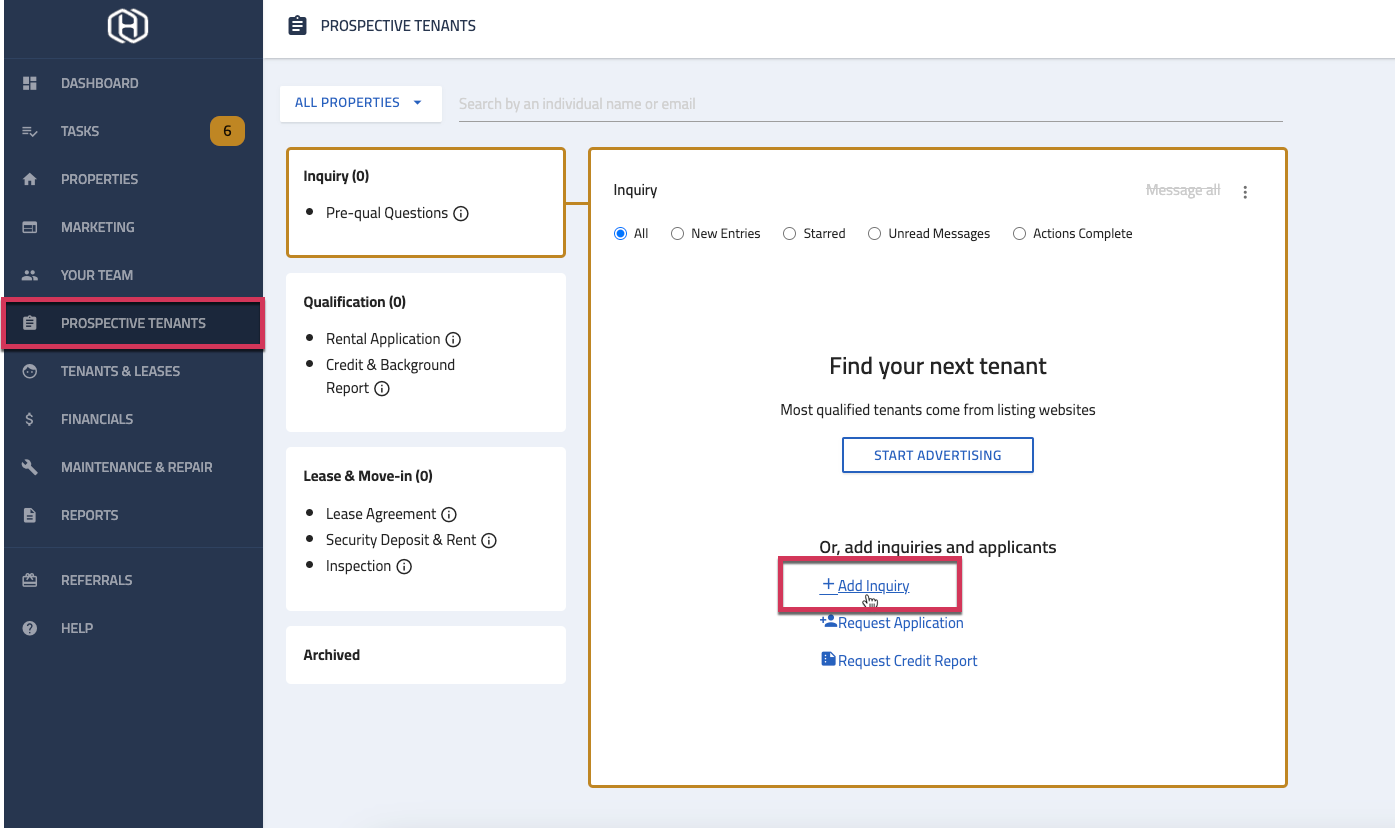 Keywords: Craigslist, craigs list, add listing, post to classifieds