Hemlane gives you the option to turn on automatic responses to prospective tenant inquiries. When automated responses are turned on, Hemlane will send an email with your showing information and provide a phone number with an automated message encouraging prospective tenants to apply online.
How to turn on/off auto response settings:
Step 1: Select the Marketing tab on the left side main menu
Step 2: Filter for the property at the top of the screen
Step 3: Select the Settings tab
Step 4: Toggle the Auto Response Settings to Yes or No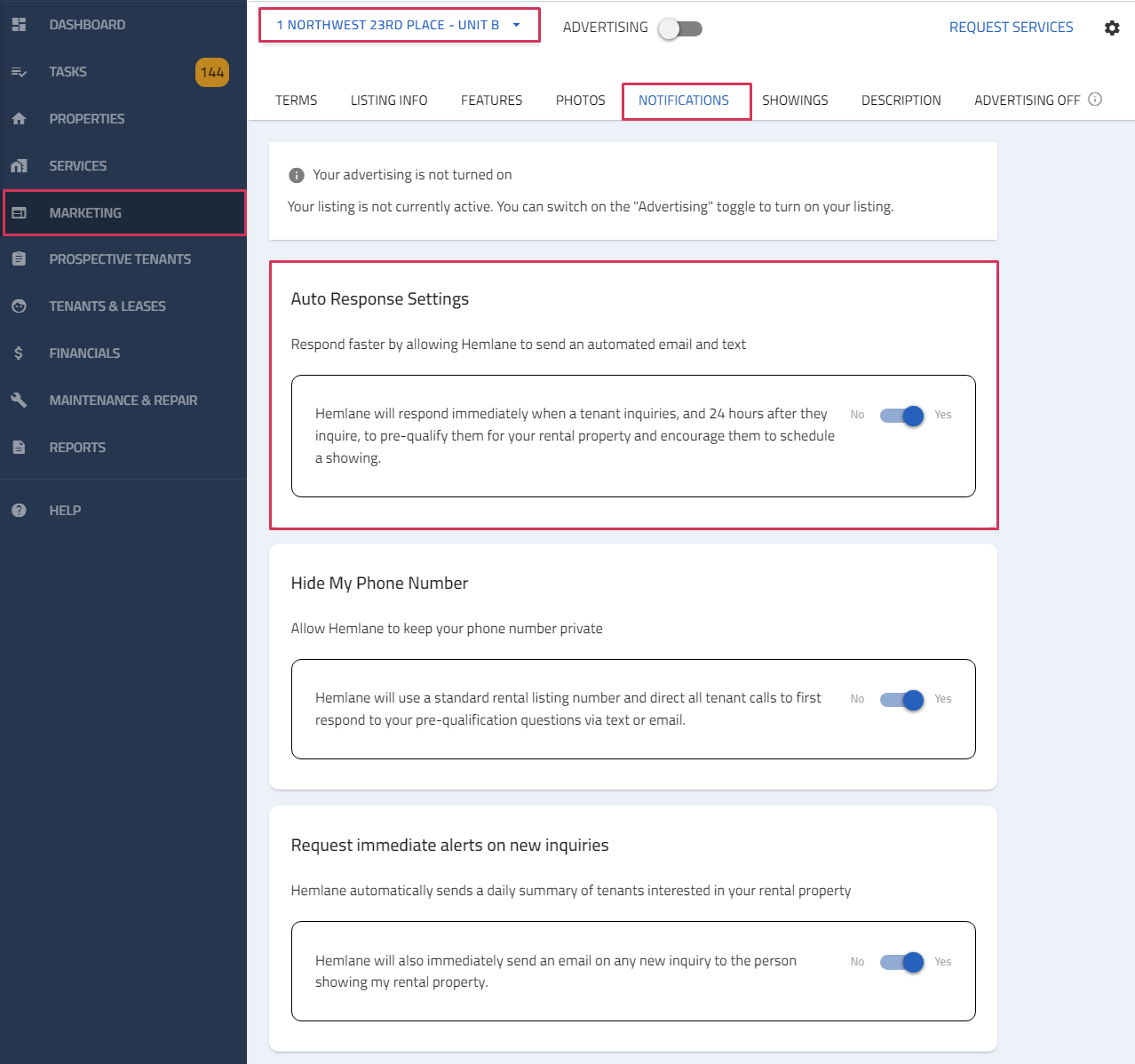 What do our automatic emails look like?
When someone schedules a showing: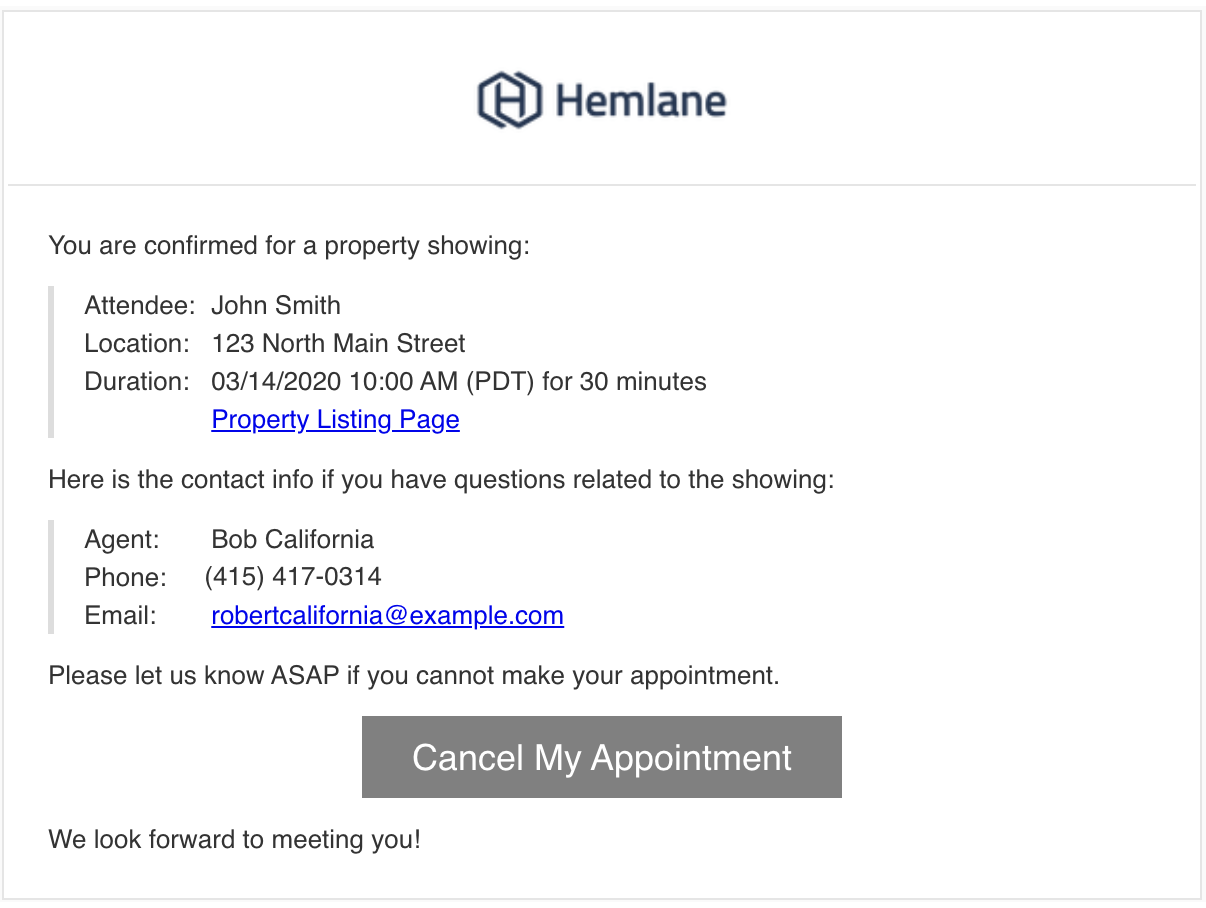 When someone inquires without scheduling: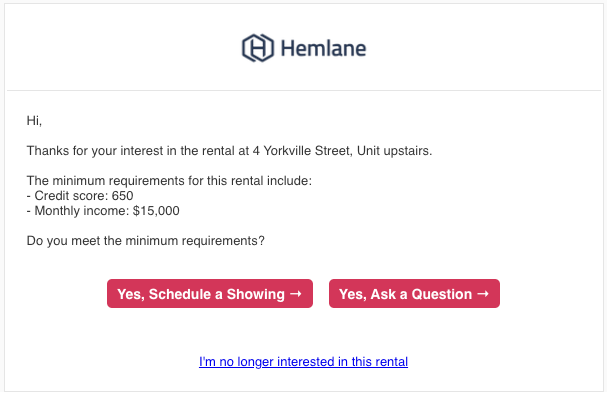 Follow up to a lead that hasn't yet scheduled a showing: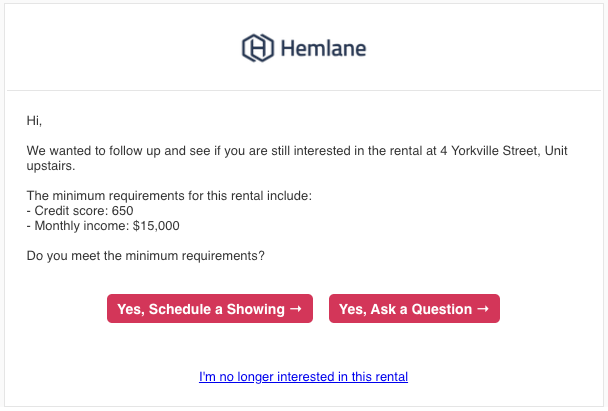 Follow up after a confirmed scheduled showing: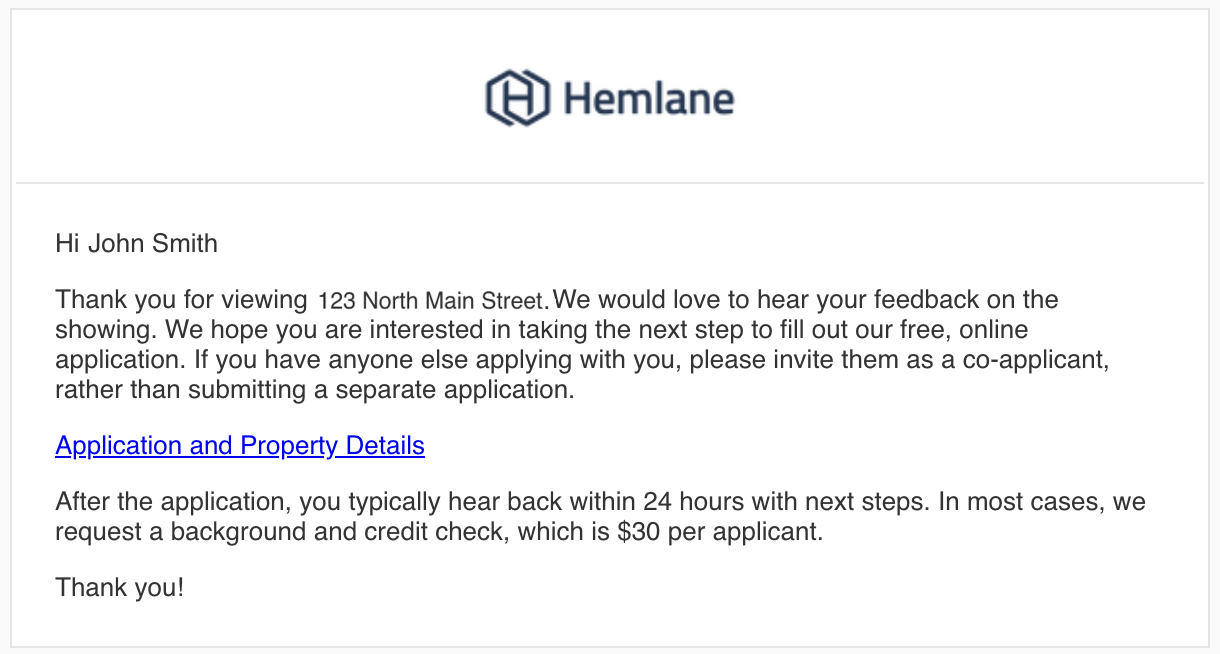 For more information on this topic, please visit these articles:
Keywords: showings, automatic emails, auto response, prospective tenant, inquiries, leads, schedule showing, follow up email